Our simple pyramid, representing the relative numbers of men and women leaving business at different levels has been featured around the world.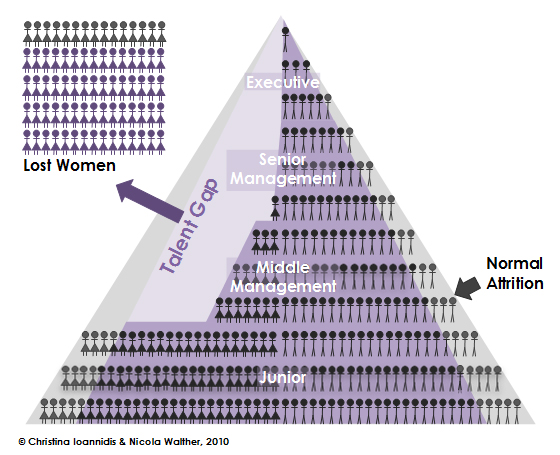 The attrition triangle shows the difference between normal rates of people leaving business and the abnormal rate at which women leave business. While there is almost a gender balance at junior levels, the attrition results in fewer women in leadership positions. As we argue in the book, the reasons for this loss of female talent is not as simple as just factoring in motherhood.
This diagram has appeared in publications like the Sunday Times, The Davies Review into Women on Boards and most recently it was represented in the BBC documentary series 'Women on Top', presented by Hilary Devey.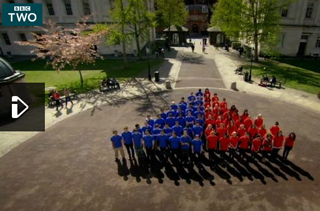 The diagram above is the intellectual property of the authors and must not be published without prior permission. If you would like to use the 'Attrition Triangle' diagram for research or publication, please contact us for more information.